Introducing and Installing Lottie ⬇️
👉 What is Lottie?
Let me introduce you to one of my favourite libraries i.e, Lottie(created by Airbnb). It is a library which enables developers to use cool animations in their app. Want to create a new corona tracking app? or Want an animated like (❤️) feature like Twitter? or may be something more cooler? Lottie has got your back. Just provide an animation file and it will take care of it itself. Not to mention, Lottie is not restricted to Web but also available for Android, iOS, React-Native and many more.🤩

👉 Installing @lottiefiles/react-lottie-player npm package 📦


npm i lottiefiles/react-lottie-player --save


We are using @lottiefiles/react-lottie-player instead of lottie-web by Airbnb because it provides a clean way(API) to use lottie animations in Preact/React.

Furthermore, there are more wrappers available like react-lottie, lottie-react-web, lottie-react and many others. Now let's get our animation file. 😉


👉 What is Lottiefiles.com?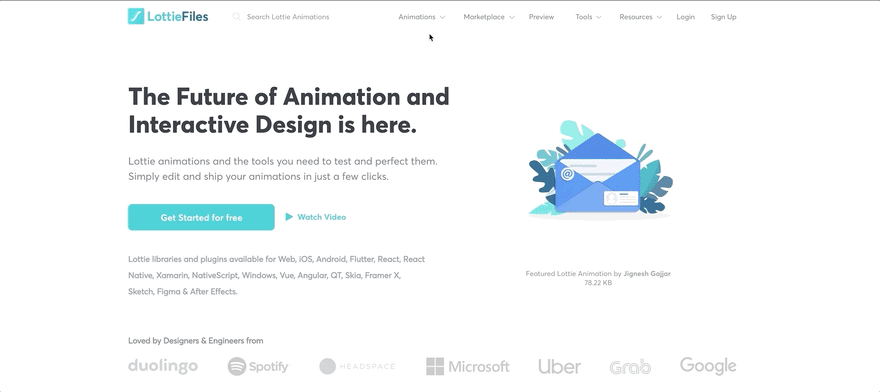 It's a hub for Lottie files. Designers spend a lot of time in building these cool animation for techies all around the world. I do appreciate the hard work they put in designing these creatives.